The Echo Park collection Life Is Good is filled with fantastic colour combination of pinks and blues and browns. I knew the other girls would be pulling the pinks out of this collection, and I wanted to use some winter photos so I pulled out the blue and brown from this collection.
Hexagons are very popular right now, and this sketch lended itself very well to using that instead of squares as was on the sketch.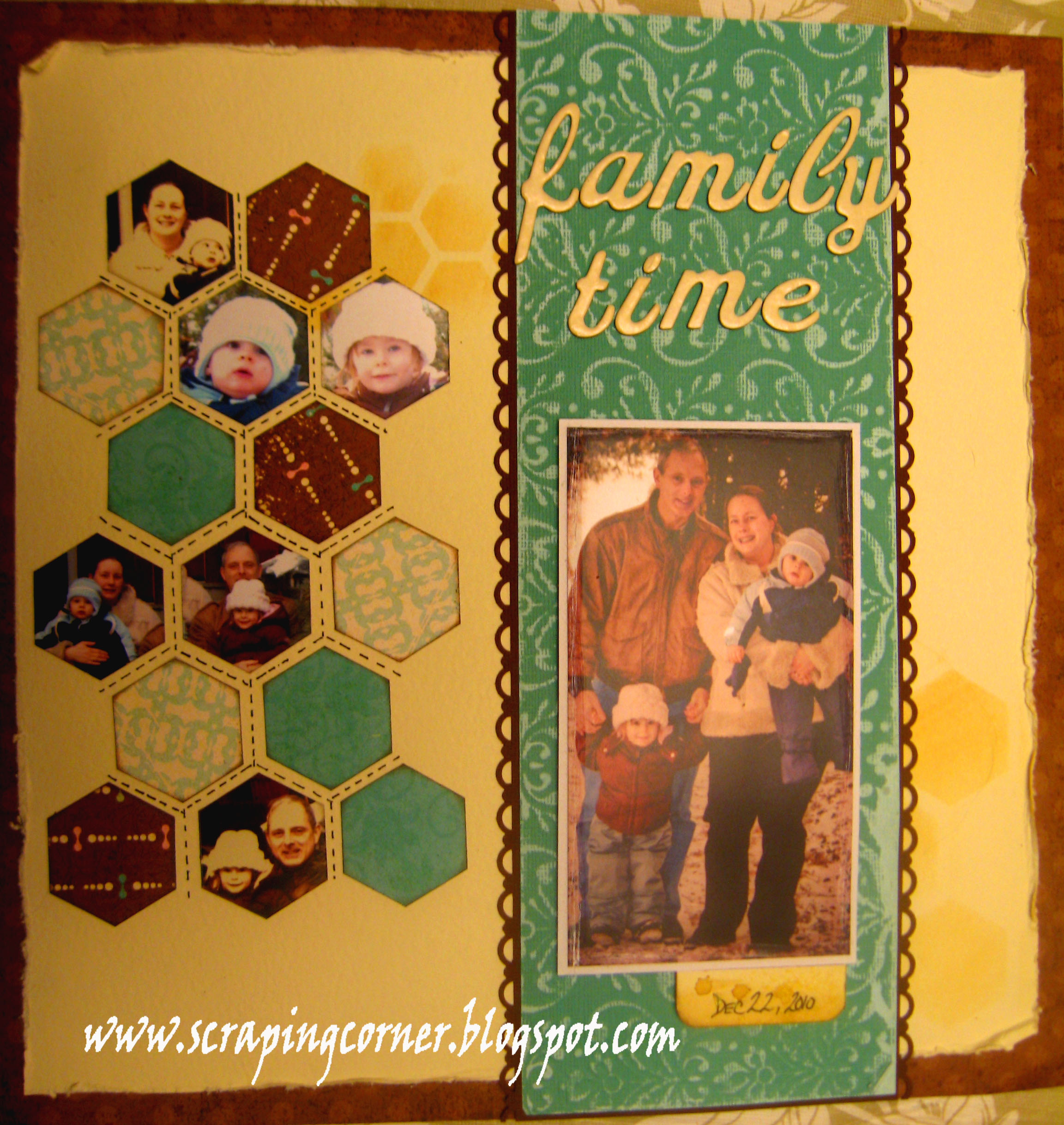 The Theme this month was to use distressing on your layout, I did that in several formats, I distressed the edges of my paper with the Prima Comfort tool by roughing up the edges. I also used the same tool's wire brush to distress the largest photo. I used distress ink for the hexagon images in the background. I used some Core'dinations paper and a sanding block in the center of the layout (blue). And finally I inked the edges of all the little hexagons and some WheatFields glimmer mist on the date.
I used several photos from the same day on this layout. I apologize for the quality of these photos, as I had an unfortunately life changing event, my mother passed away on October 25th, luckily I was done my layout, however I left my husband in charge of taking some photos. If you would like to see this layout in person it is on display at Auntie Em's.
I do hope you enjoyed this month's DT creations, it was fantastic to see how each of the girls took this sketch to a different level. You too can play along for a fantastic prize simply by bringing your layout based on this sketch into Auntie Em's. Remember that your materials for this project entry must have been bought at Auntie Em's to qualify.